Free download


Corporate Donations:

The Power of Local
A report on the business benefits of financial donations to local good causes.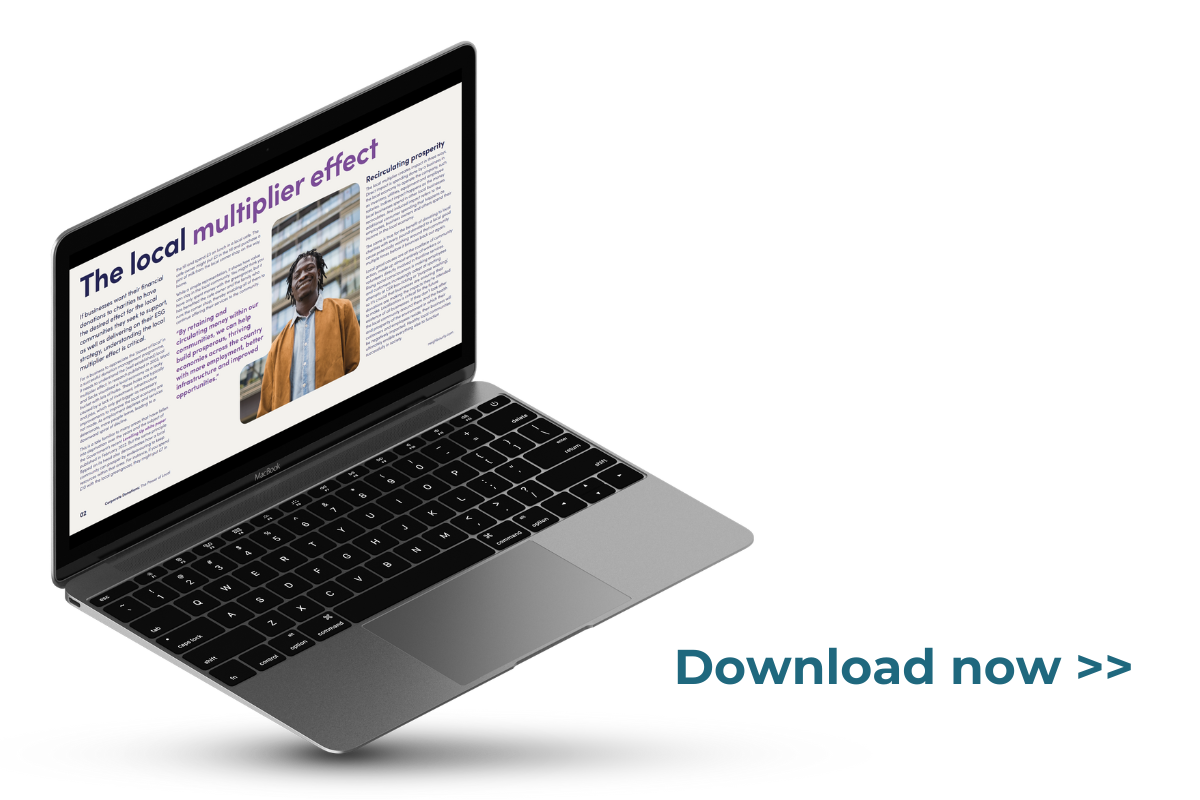 Your data will be held according to our Privacy Policy. You may unsubscribe from communications at any time.
Maximising

ESG Impact

through Local Donations
Financial donations and grants can be powerful tools to deliver ESG impact, providing support to local communities, engaging employees with causes they care about and building trust.

Download 'Corporate Donations: The Power of Local' and explore:
The critical need to understand the local multiplier effect and how it can be used to help businesses achieve the desired impact through their charitable donations
The link between the nature of your corporate charitable donations and its impact on trust from both customers and employees
The 3 key ways to access the power of local through financial donations - with real business case examples
How to manage the process of localised charitable donations and deliver measurable outcomes
About Neighbourly
Neighbourly is a multi award-winning community investment and engagement platform, connecting businesses with thousands of local vetted good causes to make a positive and measurable impact in our neighbourhoods.

Companies including M&S, Lidl, Heineken, Aldi, B&Q, Sainsbury's, Danone, Cadent, Virgin Media 02 and Samsung use Neighbourly to donate volunteer time, funds and surplus products to causes across the UK and Ireland, through CSR, ESG and social impact initiatives.