Free download


Volunteering:

The Key to Employee Engagement
How to create, scale and maximise employee engagement through volunteering.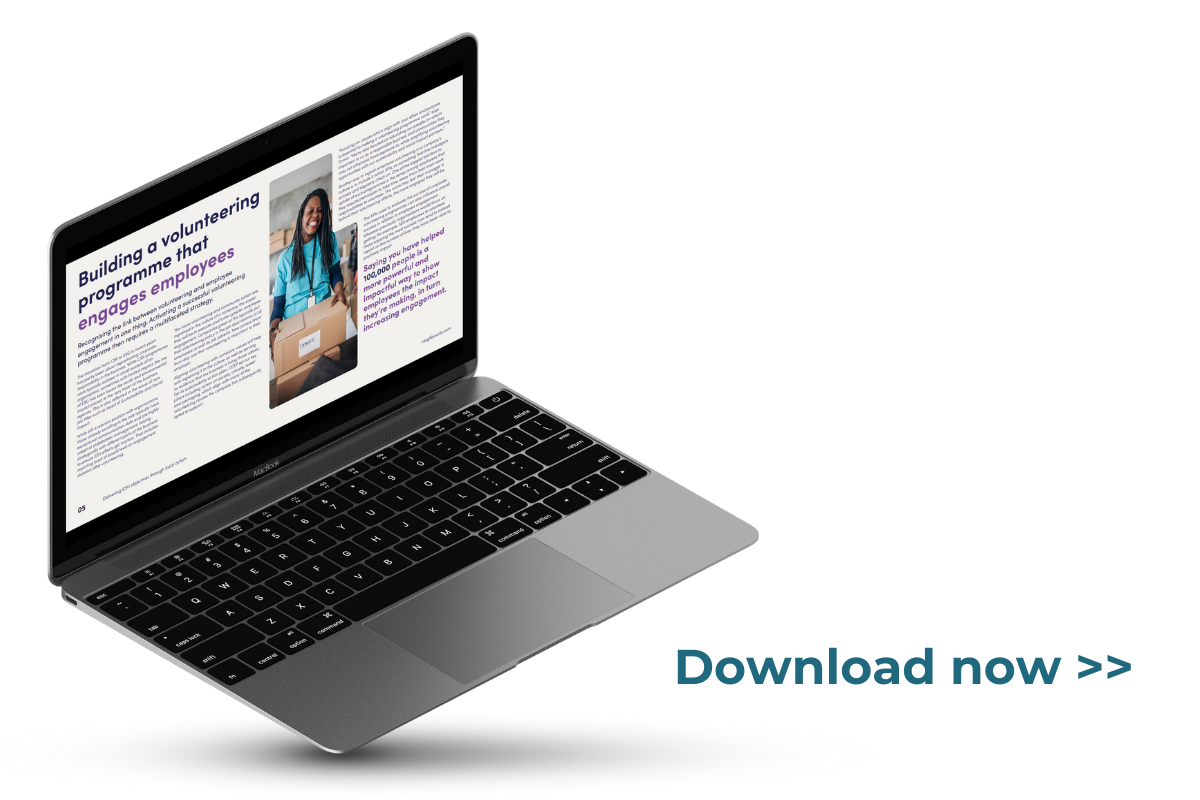 Your data will be held according to our Privacy Policy. You may unsubscribe from communications at any time.
The critical need for

employee

engagement
The competition for talent has collided with a rise in social consciousness to transform workforce expectations and drive an increasingly urgent need to improve employee engagement.
Recognising the link between volunteering and employee engagement is one thing. Activating a successful volunteering programme then requires a multifaceted strategy.
This paper explores:
Major societal, government and environmental shifts that have driven the need for improvements in employee engagement
The fundamentals of a great employee experience, and research on the impressive impact it can have when implemented in the right way
How to build a volunteering programme that effectively engages employees, increases trust and boosts happiness
Going beyond employee engagement - to the wider positive impacts volunteering can have on local communities
Key recommendations and next steps for businesses looking to adopt employee volunteering in their own organisation
About Neighbourly
Neighbourly is a multi award-winning community investment and engagement platform, connecting businesses with thousands of local vetted good causes to make a positive and measurable impact in our neighbourhoods.

Companies including M&S, Lidl, Heineken, Aldi, B&Q, Sainsbury's, Danone, Cadent, Virgin Media 02 and Samsung use Neighbourly to donate volunteer time, funds and surplus products to causes across the UK and Ireland, through CSR, ESG and social impact initiatives.